Shopping Cart
Your Cart is Empty
Thank you for your business!
You should be receiving an order confirmation from Paypal shortly.
Exit Shopping Cart
Click Here to Add a Title
Click this text to start editing. This block is great for showcasing a particular feature or aspect of your business. It could be a signature product, an image of your entire staff, an image or your physical location, etc. Double click the image to customize it.
Notice of Nondiscriminatory Policy As To Students

Wesleyan Heritage Academy admits students of any race, color, national and ethnic origin to all the rights, privileges, programs, and activities generally accorded or made available to students at the school. It does not discriminate on the basis of race, color, national and ethnic origin in administration of its educational policies, admissions policies, scholarship and loan programs, and athletic and other school-administered programs.

Click Here to Add a Title
Founded in 2007, Wesleyan Heritage Academy is a ministry of Bluffton Wesleyan providing a
Christ-centered education for grades K to 12.
WHA serves as an extension of the Bible-believing Christian home and local church, working harmoniously with parents to achieve God's purpose for their child in training them for the Glory of God and His Kingdom. WHA utilizes Accelerated Christian Education's individualized, mastery based curriculum.
One of the basic reasons why parents enroll their children in a private Christian school is to obtain an education grounded in Biblical and moral values. WHA utilizes the Biblically-based Accelerated Christian Education curriculum, which includes Scripture memory passages and references to God, Jesus Christ, and the Holy Spirit—all designed to help students develop moral character, a sense of accountability, and wisdom in their lives. Standards of personal conduct, school policies, and curriculum continue to build the students' sense of responsibility and integrity.
The objective of Wesleyan Heritage Academy is to teach children the way of salvation through Jesus Christ our Lord, and to equip them for success, according to the Word of God.

Click Here to Add a Title
"I am much afraid that schools will prove to be great gates of hell unless they diligently labor in explaining the Holy Scripture, engraving them in the hearts of youth. I advise no one to place his child where the Scriptures do not reign paramount. Every institution in which men are not increasingly occupied with the Word of God must become corrupt."
-Martin Luther
The Christian school is an extension of the home in training young people for the Glory of God and His Kingdom. The school staff works closely with parents to train the whole child.

WHA has achieved and maintained "Model Status" with A.C.E. since it's founding.
This status enables WHA to offer an accredited diploma though A.C.E.'s dual enrollment program.

Parents and students may take advantage of the Dual enrollment program. Through Dual Enrollment, students are also enrolled in Accelerated Christian Education's "Lighthouse Christian Academy" based in Nashville TN.
LCA is pleased to provide for students a recognized level of accreditation that is both regional and international in its scope. LCA diplomas are accredited through three accreditation agencies: Middle States Association Commissions on Elementary and Secondary Schools (MSA-CESS)
National Council for Private School Accreditation (NCPSA) Accreditation International (Ai)
Ai is a recognized member in good standing with the Council on Occupational Education (COE) and the International Council for Education.
Accredited diplomas are given to students that have met all LCA graduation requirements.
Click Here to Add a Title
Presenting Accelerated Christian Education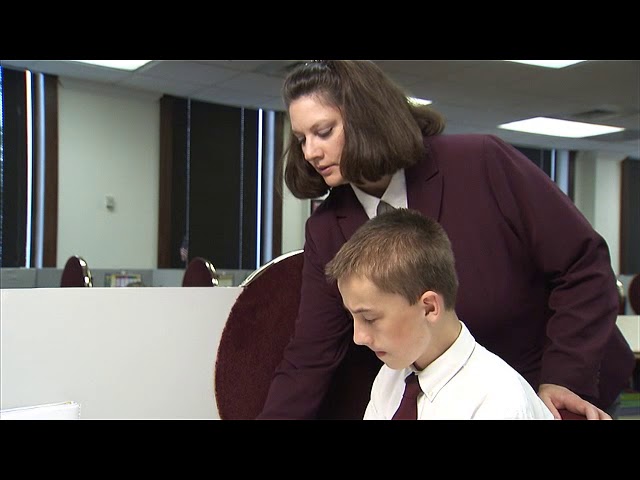 Ms. Stephanie Payne, Learning Center Supervisor
Mrs. Jodi Reinhard, Art & Music Teacher

Ms. Darla Feichter, Physical Education
The dedicated staff of Wesleyan Heritage​ Academy​
/